TREATMENT

Home
Acupuncture-Herbal Medicine
ACUPUNCTURE
Acupuncture is one of the oldest, most commonly used systems of healing in the world. Originating in China some 5,000 years ago in the last three decades has it become popular in the whole world. And now, Acupuncture-Herbal Medical is one of the oldest and well-known acupuncture in Malaysia.
Acupuncture is the insertion of very fine needles, ( sometimes in conjunction with electrical stimulus ), on the body's surface, in order to influence physiological functioning of the body.
Traditional Chinese herbal medicine hold that there are as many 2,000 acupuncture points on the human body, which are connected by 20 pathway ( 14 main, 6 secondary ) called meridians. Ear, hands, feet, scalp acupuncture and now 's Acupuncture.These meridians conduct energy, or qi ( pronounced "chi" ), between surface of the body and its internal organs. Each point has a different effect on the qi that passes through it. With the different combination it will gives different magical effects.
Qi is believed to help regulate balance in the body. It is influenced by the opposite forces of yin and yang, which represent positive and negative energy and forces in the universe and human body. Acupuncture is believed to keep the balance between yin and yang, thus allowing for the normal flow of qi throughout the body and restoring to the mind and body.
CHINESE MEDICINE HERBS
Health is more than just the absence of disease, and Chinese Medicine Herbal Treatment recognizes this with its unique capacity to harmonies and enhances capacity for enjoyment fulfillment and happiness.
| | |
| --- | --- |
| Chinese Medicine Herbs is an ancient system of health care that has undergone continual development over the centuries as the causes of illness that afflict mankind have evolved. In its country of origin it is not an alternative form of therapy, but is used in the state hospitals alongside modern Medicine. | |
Chinese Medicine Herbs is a complete medical system that is capable of treating disease in all its forms. Although your practitioner will treat whatever complaint you have come for, the traditional view places great importance on preventing disease before it occurs.
Chinese Medicine Herbs consists of:
* herbal therapy treatment
* acupuncture treatment
* dietary therapy treatment
* exercise treatment
* lifestyle management treatment
Below are some examples of diseases that often being treated using acupuncture treatment:
The True Story From Korea
Joe is 8 years old an Autistic Kid from Korea. Even though Korea recognized acupuncture and Joe's grandfather is the top acupuncture physician there, he can't help. Others specialist cannot do much for remedy.
Being a father of an autistic kid, his father has a lot of pressure and looking for answer desperately. There finally came to see CHINESE MASTER ACUPUNCTURIST in KL Kuala Lumpur through high recommendation from a friend.
When he first came into KL acupuncture and herbal centre everyone in the premise had a shock from his 'super-hyper active behavior'. Jumping and screaming all over the place and zero communication and eyes contact .He is in his own world, very scared and frustrated, until he hits himself on the head continuous for about 10 mins to 30 mins.
Chinese Master Acupuncturist applied Qi Qong and acupuncture treatment to calm him down. According to Chinese Master it is his brain's Qi is not moving smoothly. He calm down after 30 minutes then had another session of Qi Qong and acupuncture after one hour.
3 days of treatment went by and they can see that Joe can respond to instruction from his father and has some eyes contact. They went back to Korea because his father has only 3 days of lift from work, but he book for the second visit that is after six months. He took 6 months of herbal medication (168 SPECIAL BRAIN'S POWDER) home and a list of do's and done's.
After 6 months they came for 30 days of treatment. We saw a lot of different from 6 months back when they first visit Chinese Master Acupuncturist in KL. The father is so happy and told us he has finally found the right place for his son Joe. He said all his relative in Korea said he has improved a lot since he took acupuncture and herbal treatment and special brain's powder.
For the 30 days here everyday he has 2 session of treatment that is 60 treatments in total. We can see him improving everyday and in the end of the treatment he was about 80%!!! Recovered. They have to go home now and promise to come in 12 months time.
The 3rd visit comes, he was almost 90% recovered!!! When we see him. Still we give him the
same treatment for 30 days. In the end of this trip he is quit confident and normal in most of his activities. They went home with a HAPPY HEART!!! NO MORE MEDICINE, WORRY, STRESS, FRUSTRATION, SLEEPLESS NIGHT.
I hope all the special kids can get well and live a normal life.
Zi Ran, 4 years old, Male. Doctor has been authenticating that he has autistic since 1 year old. His families already tried all kinds of treatment and therapies to get him out from autism. Others specialist cannot do much for remedy. Being parents of an autistic kid, their parents have a lot of pressure and looking for treatment desperately.
They say that their son has no eye-to-eye gaze, facial expression, body postures and gestures to regulate social interaction. He cannot share his interest and enjoyment with anybody even his sister and his parents. He cannot make a conversation with others and only make a noise sound, not even a single word from him. He is totally in his own world and don't care about anything that happen around him. Sometimes he will repeat his behavior or interest. He cannot focus on one thing and always scream and throw tantrum if he didn't get what he want or when things does not happen the usual way.
Finally one of their friends has known about Acupuncture and Herbal Medicine Treatment in KL from one of his colleague and he also heard that Chinese Master Acupuncturist is a successful traditional Master, being the Master in acupuncture and the Top Chinese Physician in this part of the world. Has been treating hundreds of autistic kids, the friend said during his own treatment in the medical center he saw many autistic kids improved. They agreed to meet Chinese Master Acupuncturist and ask him to do Neuro Acupuncture and herbal medicine treatment to their son.
After making an appointment they meet Chinese Master Acupuncturist at Acupuncture & Herbal Medical Centre in KL. They told everything about Zi Ran. Chinese Master Acupuncturist has treated hundreds of autistic kids before and he knows what Zi Ran condition.

Acupuncture:
Chinese Master Acupuncturist applied NEURO QI GONG AND ACUPUNCTURE to calm him down. Chinese Master Acupuncturist told them that Qi energy in Zi Ran brain not moving smoothly. Chinese Master will let the energy move smoothly and keep it balancing back to normal. He calm down after 30 minutes treatment and continue it until one hour for first session. He cannot stay in one place, he also disturbs every kid who plays their toy and he screams if they didn't let him play. Even when the parents try to stop him it was difficult. They try biting him really hard but it did not work he still wants to have his way and disturb others.
He still continues doing acupuncture and after 3 days of acupuncture he shows a great improvement. His eyes contact has improved and he can see his mother eyes more than 10 seconds. He responds to his father when his father calls his name.

Conclusion:
He still continuing doing acupuncture and take medication (Brain Powder). After a few months doing NEURO Acupuncture, all people around him keep saying that he has been improving everyday and now time he was 80% recovered. Now his eyes contacts are perfect, he can make facial expression and his body posture and gestures are improve. No un-meaningful screaming from his mouth anymore and he can SPEAK like normal kids. That was impressed anybody (all the regular patients) who see him. They were surprised for him because he started with "0" communication "0" eyes contact in his own world and always scream whenever he cannot get his own way and severe Autism but now can communicate and answer the question back and play normally very charming all the time with others. He also can share interest and enjoyment with other people. His super hyperactive behavior also changes and now he is smarter and love to study. He is excellent in Mathematics and love to do his school homework. He can focus in whatever he does now and he is not in his world anymore. He is almost 90% recovered! When we see him. He still continues the same treatment to build up his confident to begin a normal life like other kids.
Finally their parents found the miracle touch from Chinese Master Acupuncturist, traditional doctors and physician. They are very happy on what have he done and their son life totally change after they met Chinese Master. His families and other people were happy with her improvement and condition right now. They were very happy with new reborn of Zi Ran. And give the whole family joy and happiness that could not be found with Zi Ran's old self.
Name: Zhong Yu from KL .
Cannot talk, no eye contact, cannot stop running around, very bad behavior , Hyper active, cannot accept NO for an answer and many others , but love music very much must buy CD's of a few singers and hold them in his hands all the time and at times he will give you a few rides
Of the sound he likes, never understand a thing of this world or instructions or happenings but only his few CD's.
After 3 months of treatment he could talk and react to his name and calls, after 9 months more he could go to a normal school .
Autism Cure Case 4 - True Story
Name: Wlison from KL ,Age 5 .
Seriously Heavy Autism- No speech, cannot go out of his home otherwise the parent has to carry him tide for hours even, very scare of all things, very hyperactive at home ,very aggressive behavior, no eye contact, jumping up and down all the time, don't understand any things or words in this world, all in his own Autism world.
It took a long time to get him all out of his own Autism world, 12 months. Daily with our Autism Neuro Acupuncture and Herbal Brain Powder.
Now his mother calls up and said he has got the best performance award in his school, sharing her joy with us all, and really out of Autism.
Ask more about herbal medicine via Email
The Star Newspaper:
People from all over the world queue to see a famous acupuncturist who has made a name for himself in the world of traditional complementary medicine.. more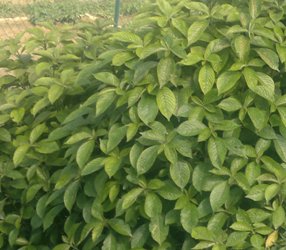 Acupuncture- Treatment In The World