TREATMENT

Home
Parkinson Disease and Treatment
PARKINSON
WHAI IS PARKINSON DISEASE ?
Parkinson disease is a brain disorder. It occurs when certain nerve cells (neurons) in a part of the brain called the substantia nigra die or become impaired. Normally, these cells produce a vital chemical known as dopamine. Dopamine allows smooth, coordinated function of the body's muscles and movement. When approximately 80% of the dopamine-producing cells are damaged, the symptoms of Parkinson disease appear.
WHAT ARE THE SIGNS AND SYMPTOMS OF PARKINSON DISEASE?
The loss of dopamine production in the brain causes the primary symptoms of Parkinson disease. The key signs of Parkinson disease are:
Tremor (shaking)
Slowness of movement
Rigidity (stiffness)
Difficulty with balance
Other signs of Parkinson disease may include:
Small, cramped handwriting
Stiff facial expression
Shuffling walk
Muffled speech
Depression
According to World First Class Chinese Master, Parkinson's disease can be treated by using acupuncture treatment and also herbal medicine. This is because acupuncture treatment is a natural way of healing that not gives any side effects to the patients.
The Star Newspaper:
People from all over the world queue to see a famous acupuncturist who has made a name for himself in the world of traditional complementary medicine.. more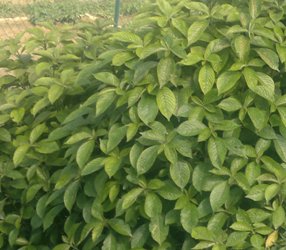 Acupuncture- Treatment In The World